YC Sleep Diffuser Silver Starter Kit Peaceful Dreams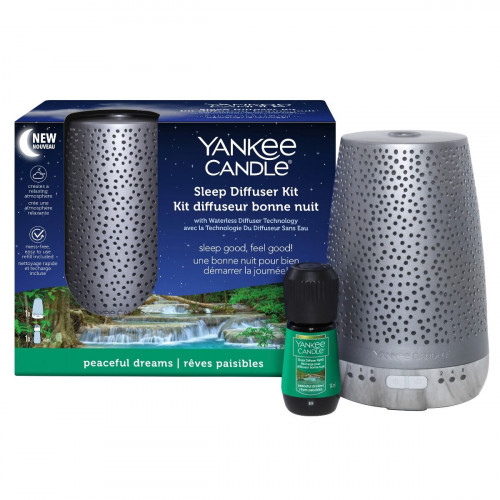 Sleep well! The new Yankee Candle Sleep Diffuser creates a relaxing atmosphere for the perfect night's sleep.

Set the diffuser timer for 2, 4, or 8 hours and choose the fragrance intensity you prefer.

Easy to use, all you have to do is attach the bottle to the diffuser, without adding water, and you will enjoy 30 nights of relaxing scent. ( Based on 8 hours nightly use at the lowest intensity setting. )

The 3 available scents for the Sleep Diffuser are all specially blended with ingredients known for their calming properties, such as Lavender, Eucalyptus and Cedarwood.

This starter kit includes a bottle of Peaceful Dreams 14ml, this is a wonderfully dreamy blend of tropical fruit, sweet rose and cedarwood.