Yankee Candle Sweet Plum Sake New Wax Melt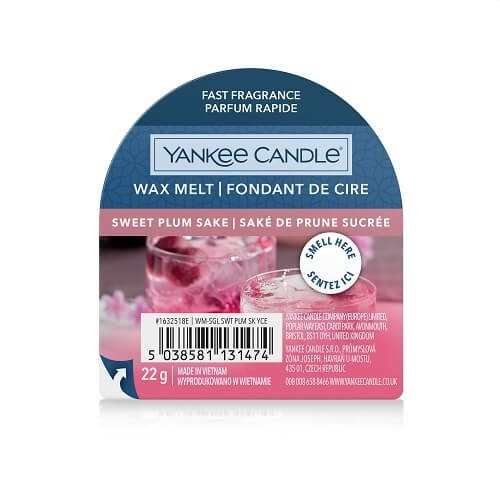 Yankee Candle Sweet Plum Sake New Wax Melt
Burning hours: ± 8

Fragrance description Sweet Plum Sake

The perfect end to a festive day - sake (Japanese drink) infused with the delicate sweetness of plum, finished with raspberries and rice wine.

Top note: Lemon juice, Japanese plum, Fuji apple, raspberry, green fruits.
Middle note: Red currant, black fig, mango, rice wine.
Base note: Coconut wood, Vanilla, Aged Merlot.

Top note is the initial impression of the fragrance, middle note is the main body of the scent and the base note is its final impression.