Sweet Grace Laundry Detergene 1000ml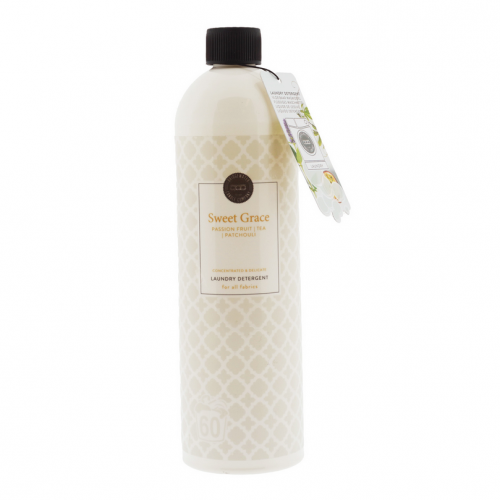 Fine liquid detergent for all textiles and all temperatures. Fragrant and clean laundry with the scent of Sweet Grace!

Wash, dry, smell! Fragrance notes of passion fruit, tea and patchouli give laundry your favourite scent.
Clean and fragrant with safe ingredients - for a laundry experience everyone will love!
- Delicate detergent for all textiles
- concentrated product = less waste
- Up to 60 washes - that's up to 3 times more than competitors' detergents!
- Refreshing effect with CAPSTM microcapsule formulation
- Washing temperatures between 30-95 degrees
- Gentle on skin and textiles (no bleach or dyes)
- Derm test: excellent
- Limescale protection for machines and textiles
- Colour protection for brilliant colours
Amount of detergent:
For 4kg wash: 16ml
For 6kg wash: 25ml

Fragrance Family: Oriental & Spice
Fragrance Description: With exotic passion fruit, sparkling tea and classic patchouli, Sweet Grace is undeniably warm, peaceful and pure.
Top notes: Passion Fruit
Middle notes: Tea
Base notes: Patchouli

You deserve to be pampered!

With the wonderful care products from Bridgewater Candle Company you can even enjoy the wonderful products directly on your body.