Bridgewater Candle Company - Reed Diffuser - On Island Time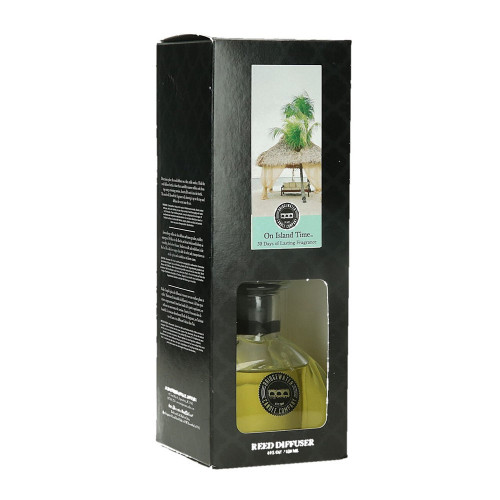 Bridgewater Candle Company - Reed Diffuser - On Island Time
Powerful scent in a neutral glass vase makes a Bridgewater Reed Diffuser the perfect addition to your interior. Our fiber fragrance sticks offer twice the scent of traditional rattan sticks without having to flip them!

Use and care:
Place the diffuser vase on a flat, stable surface
Hold the glass at the bottom and gently twist the cork out of the bottle.
Place the sticks in the bottle and make sure to spread them out to improve the fragrance release
Place the new reed diffuser on a flat surface and enjoy your wonderful scent.

Fragrance Release: 30 days, however, this can be double in for example, a small space such as a toilet.
If youre looking for paradise, look no further! When youre On Island Time, you can dip your toes in the water and drift away into refreshing pools of pineapple, orange and lemon. These citrusy favorites combine with strawberry daquiri, fig and creamy notes of coconutmilk to create a tropical oasis thats a treat for the senses.