Bridgewater Candle Company - Candle - 18oz Large Jar - Sugared Skies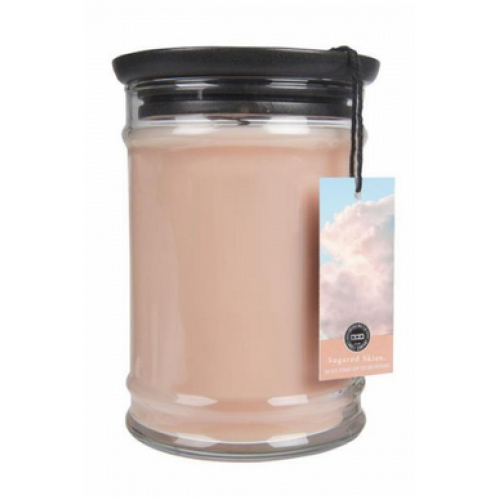 Bridgewater Candle Company - Candle - 18oz Large Jar - Sugared Skies

With the classic scented candles from Bridgewater Candle Company you can optimally enjoy your favorite scent, with no less than 500 grams of wax and a burning time of up to 145 hours.
In addition to being a wonderful scent, it is also a beautiful accessory for your interior!

Use and care:
Burn in sight, always cut the wick to 0.5cm before lighting the candle
Keep the candle on a flat surface, away from drafts.
Allow the wax to flow to the edge of the glass before extinguishing the flame
Do not let dirt, such as coals from the tip of the wick, fall into the wax
Extinguish the candle when the wax level reaches about 0.5cm
If you follow these steps, you will enjoy the delicious scented candle the longest.
No need to sugarcoat it, Sugared Skies is totally dreamy and sweet! With notes of bergamot, rose, coconut, and vanilla, this one is sure to make you feel like you're floating on Cloud Nine.

Specifications
Burning hours
+/- 145